---
Neue Angebote
Marketplace 53
Save up to 50% on related products from the Thermo Scientific cloning lineup
Weitere Informationen
Heraguard™ ECO Untergestelle für Reinluftwerkbänke
Wählen Sie aus festen, manuell und elektrisch einstellbaren Bodenständern.
Weitere Informationen
3M™ Aura™ 9300 Atemschutzmaske
Leicht und faltbar. Das einzigartige dreiteilige Design der 3M sorgt für mehr Komfort und ungehindertes Sprechen.
Weitere Informationen
---
Programmes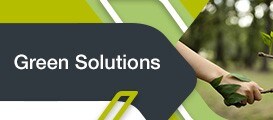 Utilizing our chemicals manufacturing sites, we can tailor-make solvents to meet the specifications you provide for your application
---
Produktempfehlungen
Sterile and free of RNase, DNase, ATP, pyrogen, bioburden, PCR inhibitors, endotoxin and DNA
Durch sein robustes Design und die intelligenten Druckfunktionen ist der Hand-Etikettendrucker BMP21-LAB für jede Situation gerüstet.

Der dünnste chemikalienbeständige Einweghandschuh für einen verlässlichen Schutz vor Chemikalien und unübertroffenen Tragekomfort.
---
Kaufen Sie unsere Top-Marken