---
Neue Angebote
3M PELTOR ProTac III Gehörschutz-Headset
Schützen Sie Ihr Gehör. Nehmen Sie Ihre Umgebung wahr. Für verbesserte Aufmerksamkeit und Sicherheit.
Weitere Informationen
Samco Clicktainer Gefäße
Behälter bieten ausgezeichnete Proben- und Benutzersicherheit.
Weitere Informationen
Life in the Lab
Money saving promotions on TaqMan Assays, Master mixes, ELISA products and many more.
Weitere Informationen
---
Programmes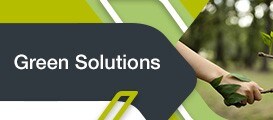 Utilizing our chemicals manufacturing sites, we can tailor-make solvents to meet the specifications you provide for your application
---
Produktempfehlungen
Der dünnste chemikalienbeständige Einweghandschuh für einen verlässlichen Schutz vor Chemikalien und unübertroffenen Tragekomfort
Electroporation is the application of controlled direct current (DC) electrical pulses which are applied to living cells and tissues for a short duration of time.
---
Kaufen Sie unsere Top-Marken